VIAGGIO INTERIORE [Awakening of Alice] /
2 0 0 9 / finalist of Toonzetters Price'10 nomination /

for soprano, acting percussionist,
harp,
2 recorders and 8 channel electronics /
13:00 min /
"Viaggio Interiore" is a small chamber opera-like piece that represents the invisible theater of a daring and puzzling
journey into oneself. It is filled with the whimsical curiosity and abundant absurdity that one may go through in ones
head. Juxtaposing harmony and chaos, it deals with an old philosophical question of what is dream and what is reality?
In the end all this seems to be resolved, yet by a question mark, leaving the answer to eternity.

The sonic tapestry of its virtual musical space invites an audience "to experience" the struggle between
word and meaning, visible and invisible, seen and unseen.
REVIEWS: Het Parool, NRC ___________________ /
FINALIST Of Dutch Music Prize TOONZETTERS 2010 / read more/

2nd Prize at MINIMUSICDRAMA / SiMC/ISCM (IT, Ovada) read more/


AUDIO excerpt - 1 / mp3
AUDIO excerpt - 2 / mp3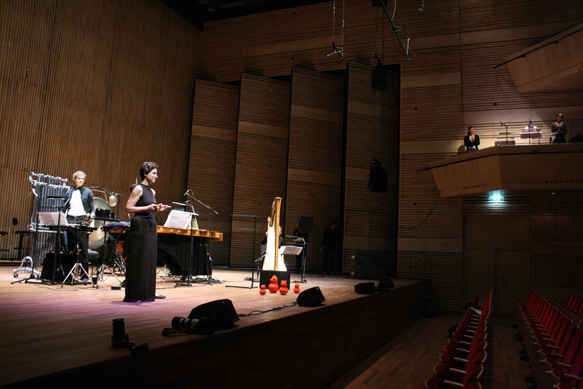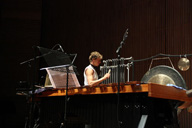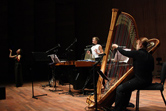 Live at Muziekgebauw aan't IJ / Aug.29 2010 / Amsterdam
Featuring:
Cora Schmeiser - acting soprano

Christiaan Saris - acting percussionist

Maria Pozdnyakova - harp
Kim-Josephine Bode - recorder

Anna Stegmann - recorder

Sound - Clare Gallager


Special thanks to:
TOONZETTERS'2010, BUMA/STEMRA / production team of Muziekgebauw t'IJ
/ Klaas-Jan Govaart,
Barbara Woof, Marcel Wierxks, KMT / HKU